Republic of Ireland manager Martin O'Neill says that Welsh star Gareth Bale is lucky not to have received marching orders when both sides met in a World Cup qualifier.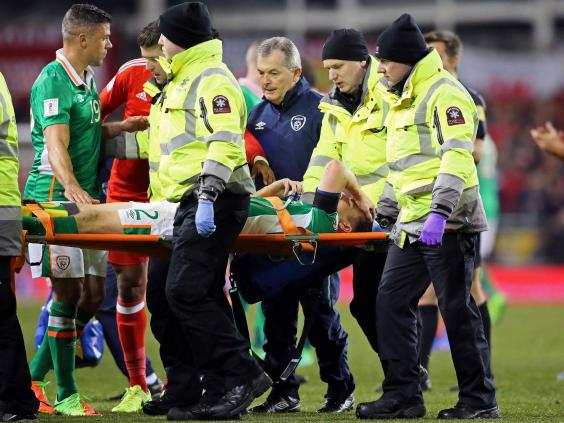 The Real Madrid forward made a rash tackle on John O'Shea. His teammate Neil Taylor made another tackle on Seamus Coleman that earned him a red card.
Manager Chris Coleman in his defense said he had to review the videos to get full knowledge of what happened. The coach said Bale could appeal the yellow card – which will ensure he misses the crucial match against Serbia, the group leader, in June. Bale's card earned him a suspension from Wales most important game as their World Cup hopes is threatened. Appeals can only be granted in cases of mistaken identity, which is clearly not what happened in Bale's case but the team is hoping something can be done to see if Bale can inspire the team to a must-win match.
O'Neill says that Bale could have received the marching order before Taylor's offence for his tackle, adding that he was surprised at the news of a possible appeal.

"I can't see how they could possibly think about appealing a card when it was very, very close to being a red and on another day, the referee could have easily given a red card. I will reiterate – I don't think anybody could disagree – both challenges were very, very poor," O'Neill declared.
O'Neill also decried the level of injury inflicted on Coleman, labeling the player as "one of the best full backs in Europe."
It was Bale's second yellow of the qualifying series; hence he would sit out the important game against the Group D leaders – a game that could end Wales World Cup hopes despite their Euro 2016 success.