Cristiano Ronaldo has launched the new CR7 Chapter 4: Forged for Greatness boots ahead of Real Madrid title run-in. The Portuguese superstar has launched the boots which represent the making of one of the world's greatest footballers of all time. For most footballers, two games without a goal at club level hardly constitutes a goal crisis. But for Cristiano Ronaldo, it's effectively a drought.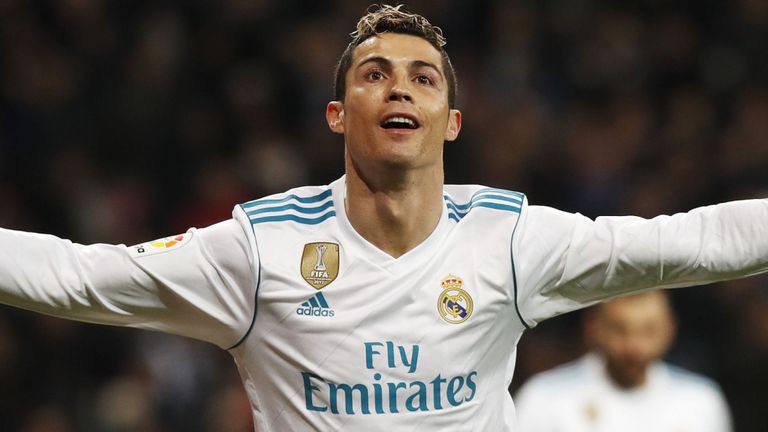 The Portuguese superstar has not found the net for Real Madrid in his last 218 minutes but as he looks to fire Los Blancos to La Liga and European glory, the 32-year-old is set to up the ante… by putting his trust in his new personalized boots. Ronaldo has launched his new Nike CR7 Chapter 4: Forged for Greatness boots, which will be debuted when Real travel to Leganes this week.
The molten-esque orange and red base of the boots blend into a metallic silver, representing hot iron being forged into shape. Ronaldo forged his career at Manchester United, where he proved himself worthy of the iconic No.7 shirt at Old Trafford, before going on to become the most recognizable footballer in the world.
The boots feature a heel counter with the Roman numerals for 28 – Ronaldo's previous shirt number – with the VII (7) of the XVIII (28) highlighted. Nike will offer the boots in their Superfly, Vapor and NikeFootballX variations from next week. Neymar also unveiled his new 'Ousadia Alegria' Nike boots tailored to his 'daring' style of play earlier in the season. The boots have been designed by a Brazilian artist who has taken inspiration from a tattoo which features on Neymar's calves.
The name of the boots translates to "daring" and "joy" respectively, which Nike say define Neymar's playing characteristics and personal mantra. Renowned Brazilian artist Bruno Big designed the boots and was responsible for the vibrant graphics featured on the sides.